Attorney Profiles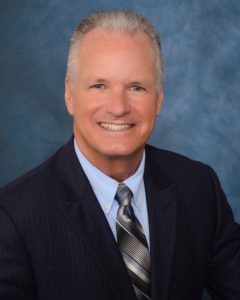 30 years of experience in New Jersey handling civil litigation and criminal defense
David S. DeWeese, Esq., first began practicing law in New Jersey in 1983. With nearly 30 years of experience, he has handled matters ranging from traffic violations to criminal defense, from business formation to complex insurance litigation. In every case, he provides effective representation and makes himself accessible to clients from start to finish.
As the fund solicitor for two municipal joint insurance funds, David S. DeWeese supervises the defense of litigation for 81 South Jersey municipalities. His particular strength lies in his ability to identify the pertinent issues in the early stages of litigation, and pursue an expeditious conclusion to the litigation.
David takes a results-oriented approach to resolving the legal issues of his clients. He knows that success is not always about winning or losing—it's about finding the best resolution to a legal problem. At that, David S. DeWeese has an outstanding and proven track record.
Resume of David S. DeWeese, Esq.
EDUCATION
Wake Forest University, B.A. — 1980
Mercer University, Walter F. George School of Law, J.D. — 1983
Admitted to New Jersey Bar — 1983
Admitted to U.S. District Court for District of New Jersey — 1983
Admitted to U.S. Supreme Court — 1991
Admitted to U.S. Court of Appeals for the Third Circuit — 1999
EXPERIENCE
Prosecutor
City of North Wildwood — 1987 to 1989
Borough of Stone Harbor — 1989
Solicitor
Assistant Solicitor, City of North Wildwood — 1986 to 1987
Solicitor, City of North Wildwood — 1987 to 1993
Municipal Court Judge
Borough of West Wildwood — 1989 to 1997
City of Wildwood — 1989 to 2010
Township of Lower — 2002 to 2010
Boroughs of West Cape May and Cape May Point — 2005 to 2010
Atlantic County Municipal Joint Insurance Fund
Defense Panel Member — 1992 to 2004
Fund Solicitor – 2005 to present
Subrogation Attorney — 2005 to present
Gloucester, Salem and Cumberland Counties Municipal Joint Insurance Fund
Fund Solicitor — 2009 to present
Subrogation Attorney — 2009 to present
LEGAL EXPERIENCE
The DeWeese Law Firm — 2012 to present
Stagliano, DeWeese and Fuscellaro, P.A. — 2008 to 2012, partner
Stagliano and DeWeese, P.A. — 1989 to 2008, partner
Cafiero, Balliette and Balliette, P.A. — 1982 to 1989, associate
Cape May County Bar Association — member 1983 to present, officer 1986 to 1990, president 1990 to 1991
COMMUNITY INVOLVEMENT
David has volunteered to help mold the youth of the community through sports since 1983. He's been a team manager and president of the Greater Wildwood Little League, and is head coach of Wildwood Catholic High School Boys Basketball.
The benefits of coaching sports carry over into David's work. "The concepts of competitiveness, focus and teamwork," he says,"are all beneficial in the practice of law."
Bio of Scott DeWeese, Esq.
D. Scott DeWeese II, Esquire, was admitted to the New Jersey Bar in December 2014. Scott DeWeese is a graduate of the University of Maryland, where he received a bachelor's degree for his extensive studies in Criminology & Criminal Justice. After graduating from the University of Maryland, Scott attended the Widener University School of Law where he received his Juris Doctor, graduating cum laude. During his time at Widener, Scott received academic honors and received multiple awards, including Certificates of Achievement in Insurance Law and Sales and Leases.
While attending Law School, Scott served as Judicial Intern at in the Superior Court of New Jersey, Atlantic County, Criminal Division. Upon graduation from the Widener University School of Law, Scott held the position of Judicial Clerk, serving as law clerk to the Honorable Mark H. Sandson, J.S.C., in the Atlantic County Criminal Division. Scott's time serving as both a Judicial Intern and Judicial Clerk allowed him to gain valuable knowledge and experience in the practice of Criminal Law.
Since joining The DeWeese Law Firm, P.C., Scott has worked on a wide range of legal matters spanning numerous areas of practice, including: Criminal Law; Insurance Law; Family Law; Municipal Law; Real Estate Law; and Condominium Law.